Home security system insurance discount in Ocala and more ways to lower costs with a smart home security system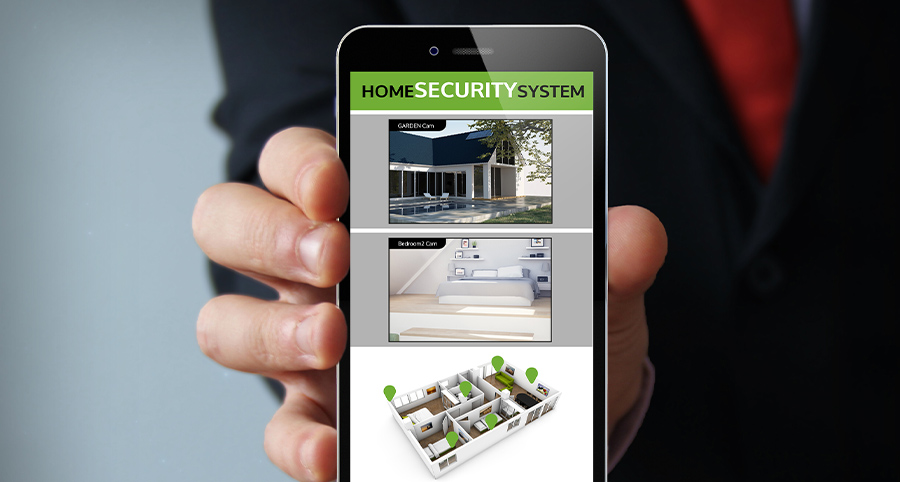 It's widely known that home security systems are worthwhile additions to increase your family's safety. They guard you from danger with the latest technology like cameras, smart entry locks, and alarms. With the right set up, you also get the benefits from a monitoring staff that instantly takes action whenever your alarm is set off.
The enhanced defense is wonderful but there's an added perk as your smart home may even make a positive change in your pocketbook. To begin, you can save on energy expenses through automated systems. And many times whole-home systems like the ones offered by Vivint might get you an insurance discount.
Monitored security systems are the right choice for insurance discounts in Ocala
It goes without saying that you might get an insurance discount on your home security system in Ocala. The amount of your discount could vary greatly and is heavily influenced by two key elements - your insurer and the type of devices you include. While a limited, straightforward alarm with two or three window or door sensors may equate to a slight savings, there might be a possibility to elevate your discount to a greater extent.
When you incorporate devices including video cameras, monitored carbon monoxide detectors, and smart locking systems, you might get more of a financial benefit from your policy's provider. If you would like a more noticeable discount, be sure to include 24/7 monitoring. When you include monitoring, you're letting the insurer know that a security specialist is constantly looking after your property and ready to handle emergencies, regardless of whether you're you're on site or not. To find out if you might qualify and how much you can save, touch base with your policy's representative.
Home automation in Ocala offers additional savings
Smart device automation is another great way to save money with your home security. Consider the benefit of utilizing a smart thermostat that discerns your normal routine and changes settings in correspondence. If you exit for the day, your thermostat can automatically adjust to help you conserve energy. Your lights may be set to work in a comparable fashion and turn on if you walk into a room or shut down as you exit. As time passes, the savings on your energy expenses may be substantial.
Comprehensive smart homes by Vivint are a breeze to adapt and are able to be configured during the installation process or completed later on via your central command hub or the mobile app. In a short time you can program a versatile, full-featured system.
Forget to shut off your lighting? You can now get access no matter where you are
An additional method to reduce energy expenses is by accessing your system remotely. While it's true your smart home has the ability to adjust on its own, you are also able to easily control implements from your smartphone. If you don't remember to dim your lighting or change the thermostat in advance of departing, it's not a problem. All you need to do is go into the Vivint app on your smartphone and make the desired changes. You may even engage or disengage your system from wherever you are. Wish to adjust how your components react? You can handle that from your phone as well.
Contact us for your own automated system in Ocala and start saving
Would you like to begin cutting costs with a home security system insurance discount in Ocala? Talk to a Vivint expert today to configure a monitored smart home that will lower your insurance rates while increasing your home's security and versatility. Dial (352) 922-3678 or complete the following form to begin.
Cities Served Around Ocala By Smart Security Specialists Your Local Vivint Authorized Dealer